dec 1, 2014 - Yahoo 3 billion users data breach
Description:
Update: https://www.wired.com/story/yahoo-breach-three-billion-accounts/
https://www.theguardian.com/technology/2016/dec/14/yahoo-hack-security-of-one-billion-accounts-breached
I had been the victim of the biggest data breach in history, likely by "a state-sponsored actor," in 2014. The attack compromised the real names, email addresses, dates of birth and telephone numbers. The company said the "vast majority" of the passwords involved had been hashed using the robust bcrypt algorithm.
A couple of months later, in December, it buried that earlier record with the disclosure that a breach in 2013, by a different group of hackers had compromised 1 billion accounts. Besides names, dates of birth, email addresses and passwords that were not as well protected as those involved in 2014, security questions and answers were also compromised.
The breaches knocked an estimated $350 million off Yahoo's sale price. Verizon eventually paid $4.48 billion for Yahoo's core Internet business. The agreement called for the two companies to share regulatory and legal liabilities from the breaches. The sale did not include a reported investment in Alibaba Group Holding of $41.3 billion and an ownership interest in Yahoo Japan of $9.3 billion.
Yahoo, founded in 1994, had once been valued at $100 billion. After the sale, the company changed its name to Altaba, Inc.
Added to timeline: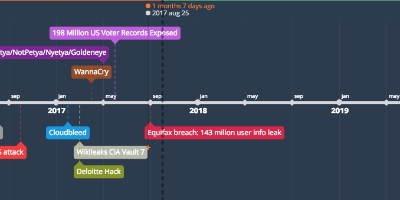 CyberSecurityAssessor.ninja
Date: