mar 1, 2017 - Wikileaks CIA Vault 7
Description:
https://wikileaks.org/ciav7p1/
On March 7, WikiLeaks published a data trove containing 8,761 documents allegedly stolen from the CIA that contained extensive documentation of alleged spying operations and hacking tools. Revelations included iOS and Android vulnerabilities, bugs in Windows, and the ability to turn some smart TVs into listening devices.
Wikileaks called the dump "Vault 7," and the organization has followed the initial release with frequent, smaller disclosures. These revelations have detailed individual tools for things like using Wi-Fi signals to track a device's location, and persistently surveilling Macs by controlling the fundamental layer of code that coordinates hardware and software.
WikiLeaks claims that Vault 7 reveals "the majority of [the CIA] hacking arsenal including malware, viruses, trojans, weaponized 'zero day' exploits, malware remote control systems and associated documentation." It is unclear, though, what proportion of the CIA toolbox the disclosures actually represent. Assuming the tools are legitimate, experts agree that the leaks could cause major problems for the CIA, both in terms of how the agency is viewed by the public and in its operational abilities. And as with the Shadow Brokers releases, Vault 7 has led to heated debate about the problems and risks inherent in government development of digital spy tools.
Added to timeline: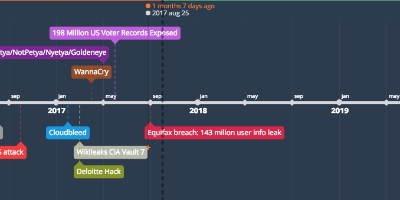 CyberSecurityAssessor.ninja
Date: