nov 4, 1952 - NSA
Description:
The National Security Agency (NSA) is a national-level intelligence agency of the United States Department of Defense, under the authority of the Director of National Intelligence. The NSA is responsible for global monitoring, collection, and processing of information and data for foreign intelligence and counterintelligence purposes, specializing in a discipline known as signals intelligence (SIGINT). The NSA is also tasked with the protection of U.S. communications networks and information systems.[8][9] The NSA relies on a variety of measures to accomplish its mission, the majority of which are clandestine.
https://en.wikipedia.org/wiki/National_Security_Agency
Added to timeline: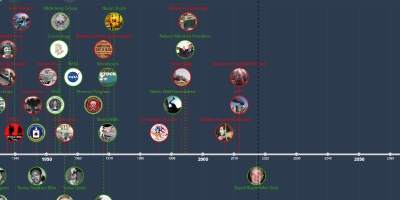 Life Through My Eyes in Time.
Trying to understand life around me in the times of now and ...
Date:
Images: