apr 20, 1970 - Roundhouse '1970 Pop Proms'
Description:
Setlist.fm says Spooky Tooth also played that night. Perhaps this led to them covering Son of Your Father.
(CFSCRAPS) - Tuesday 21st April, Tyrannosaurus Rex, Pretty Things, Elton John, Heavy Jelly. No Spooky Tooth. This was the '1970 Pop Proms at the Roundhouse'. Six nights starting the 20th April. Headliners were Traffic, TRex, Johnny Winter, Fairport Convention (supported by Fotheringay), Feetwood Mac, Ginger Baker.
However the programme at this link - https://www.the-saleroom.com/en-gb/auction-catalogues/omega-auctions/catalogue-id-srom10105/lot-31ae27ad-fa54-47f9-89b0-a7060105122d lists Tuesday as T Rex and Spooky Tooth (no Elton!). The ad was in the NME dated Apr 11 though, so is likely to be more accurate. http://www.tightbutloose.co.uk/wp-content/uploads/2017/02/yorke-4.jpg
And here's the same image, without Elton (no idea of the date) - http://www.mooncowhq.ch/Quintessence/poppromsapr70.jpg
My sense is the one with Elton is the later one and more likely to be accurate.
http://www.45worlds.com/live/artist/heavy-jelly adds in Humble Pie to EJ and HJ and The Pretty Things.
The guy from the Pretty Things can't remember anything about this gig
Added to timeline: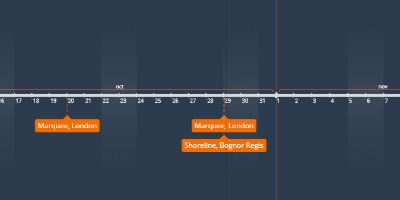 Early Elton Milestones
Date: