0h 12min, apr 30, 1789 y - 1st President USA
Description:
The Electoral College unanimously elected Washington as the first president in 1789 and again in 1792. He remains the only president to receive the totality of electoral votes.[l] John Adams received the next highest vote total and was elected vice president. Washington was inaugurated on April 30, 1789, taking the first presidential oath of office on the balcony of Federal Hall in New York City. The oath was administered by Chancellor Robert R. Livingston: "I do solemnly swear that I will faithfully execute the Office of President of the United States and will, to the best of my ability, preserve, protect, and defend the Constitution of the United States." Historian John R. Alden indicates that Washington added the words "so help me God."
https://en.wikipedia.org/wiki/George_Washington
Added to timeline: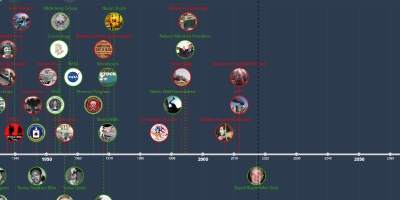 Life Through My Eyes in Time.
Trying to understand life around me in the times of now and ...
Date:
Images: