1h 28min, jan 15, 1809 y - Pierre-Joseph Proudhon
Description:
The Frenchman Pierre-Joseph Proudhon is regarded as the first self-proclaimed anarchist, a label he adopted in his groundbreaking work What is Property?, published in 1840. It is for this reason that some claim Proudhon as the founder of modern anarchist theory.
Pierre-Joseph Proudhon (French: [pjɛʁ ʒɔzɛf pʁudɔ̃]; 15 January 1809 – 19 January 1865) was a French politician and the founder of mutualist philosophy. He was the first person to declare himself an anarchist and is widely regarded as one of the ideology's most influential theorists. Proudhon is even considered by many to be the "father of anarchism". He became a member of the French Parliament after the revolution of 1848, whereafter he referred to himself as a federalist.
https://en.wikipedia.org/wiki/Pierre-Joseph_Proudhon
Added to timeline: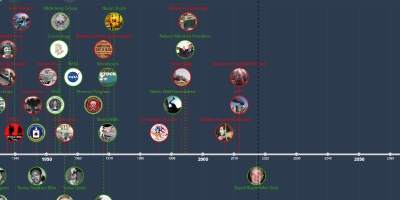 Life Through My Eyes in Time.
Trying to understand life around me in the times of now and ...
Date:
Images: