aug 8, 1951 - National Institute of Nuclear Physics
Description:
INFN was founded on 8 August 1951, to further the nuclear physics research tradition initiated by Enrico Fermi in Rome, in the 1930s. The INFN collaborates with CERN, Fermilab and various other laboratories in the world. In recent years it has provided important contributions to Grid computing.
https://en.wikipedia.org/wiki/Istituto_Nazionale_di_Fisica_Nucleare
Added to timeline: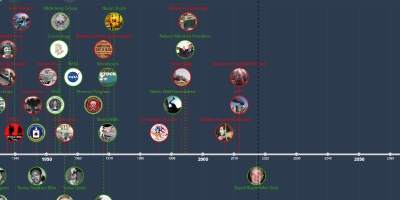 Life Through My Eyes in Time.
Trying to understand life around me in the times of now and ...
Date:
Images: