may 8, 2004 - ARF re-homed more than 36,000 dogs and cats, neutered 38,000 pets
Description:
Tony and his foundation hit this impressive milestone of rescuing thousands of animals, and combating overpopulation with neuter and spay surgeries at the same time. Pretty much everyone who has a pet like a cat or dog, is for neutering and spaying. This shows that thousands are supporting the ARF and helped them reach this milestone, with donations and volunteering. This also directly affects the communities that are suffering from overpopulation, and the thousands of families that now have a pet. If cats and dogs could talk, there would be grateful for all the work that the ARF has been doing for them since it's inception.
Added to timeline: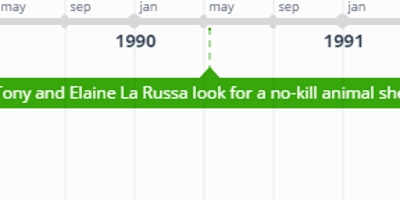 ARF Timeline
Click on green texts to see a full description, picutres, et...
Date:
Images:
Geo: