aug 17, 400 BC - Democritus & Leucippus
Description:
Leucippus & Democritus were found to be the first to claim that particles cannot be (infinitely) divided. They both proposed similar ideas about how we are made up of minuscule particles called atoms, and they make up different shapes and take up different forms.
The atomic model they are thought to have come up with is rather simple: a sphere, representing the building block of all matter.
Added to timeline: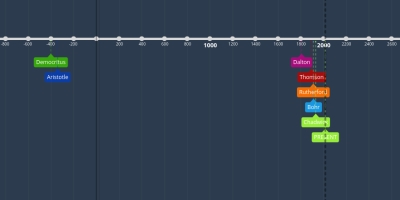 Atomic Model Timeline (click on the names)
science lab assignment
Date: