mar 22, 1765 - Stamp Act
Description:
First intial tax levied directly on American Colonists by the British government. It imposed a tax on all paper documents in the colonies when the British empire was deep in debt from the Seven Years' War (1756-63). This Act was one of the uniting forces behind the
american revolution.
Added to timeline: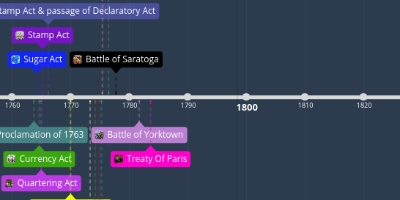 american revolution timeline
APUSH
Date:
Images: