dec 25, 1991 - Collapse of the Soviet Union
Description:
As the Communist countries fell, the USSR faced starvation. Citizens lost access to basic needs, like clothes. This created a backlash of young people who refused to accept Communism.
The USSR also faced foreign threats on the economy. The US had isolated the Soviet economy from the rest of the world, and the USSR lost their hold of Eastern Europe. By the end of 1989, the USSR had completely fallen apart.
Boris Yeltsin lead democratic forces into Russian politics that diminishing Gorbachev's power. On December 25, Gorbachev resigned as leader of the USSR. The Soviet Union officially fell on December 31, 1991.
Added to timeline: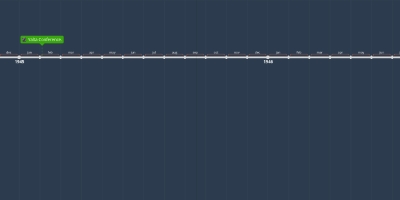 Cold War Timeline
Date:
Images:
Geo: