oct 1, 1962 - Cuban Missile Crisis
Description:
A US spy plane reported sighting the construction of a Soviet nuclear missile base in Cuba after Cuban appealed to them for help.
President Kennedy set up a naval blockade and demanded the removal of the missiles.
War was averted when the Russians agreed on 28th October to remove the weapons. The United States agreed not to invade Cuba. Kennedy's brother approached the Russian ambassador to make the deal.
Added to timeline: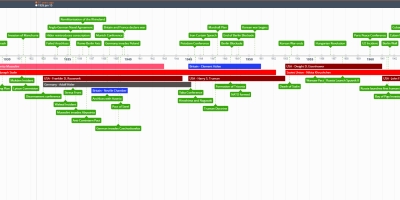 Interwar Years and Cold War Timeline
Date: