aug 4, 1948 - Berlin Blockade
Description:
Russia's response to the merger of the French, USA and UK partitions of Berlin was to cut all road and rail links to that sector.
Stalin was angered at the introduction of the new Deutchmark in the West, and the Marshall Plan, which both undermined East Germany, showing Capitalism to be a superior ideology. He also believed that Berlin should belong to the Soviets in its entirety.
This meant that those living in Western Berlin had no access to food supplies and faced starvation. Food was brought to Western Berliners by US and UK airplanes, an exercise known as the Berlin Airlift.
Added to timeline: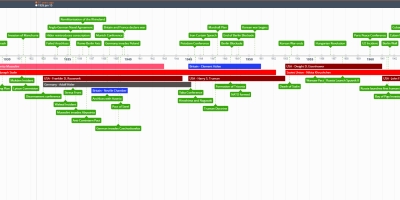 Interwar Years and Cold War Timeline
Date: