dec 25, 1991 - Collapse of the Soviet Union
Description:
The Communist Party rapidly gained wealth and power while millions of average Soviet citizens faced starvation. The Soviet Union's push to industrialize at any cost resulted in frequent shortages of food and consumer goods. Bread lines were common.
Political revolution in Poland in 1989 sparked other, mostly peaceful revolutions across Eastern European states and led to the toppling of the Berlin Wall. By the end of 1989, the USSR had come apart at the seams.
An unsuccessful coup by Communist Party hard-liners in August 1991 sealed the Soviet Union's fate by diminishing Gorbachev's power and propelling democratic forces, led by Boris Yeltsin, to the forefront of Russian politics.
On December 25, Gorbachev resigned as leader of the USSR. The Soviet Union ceased to exist on December 31, 1991
Added to timeline: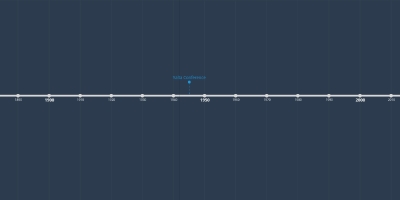 Cold War Events
Date:
Images:
Geo: