sep 17, 1980 - Solidarity Movement in Poland
Description:
Solidarity movement is a Polish labor union that was founded at the Lenin Shipyard under the leadership of Lech Walesa. It was the first trade union in a Warsaw Pact country that was not controlled by a communist party. Its membership reached 9.5 million members, which constituted one third of the total working age population of Poland.
In the 1980s, Solidarity was a social movement, using the methods of civil resistance to advance the causes of workers' rights and social change. The government attempted to destroy the union by imposing martial law in Poland, followed by several years of political repression from, but in the end it was forced to negotiate with Solidarity.
Added to timeline: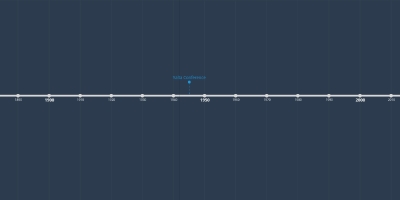 Cold War Events
Date:
Images:
Geo: