jan 28, 1882 - The Triple Alliance became a thing
Description:
Germany, Italy, and Austria agreed if either one of them were to be attacked by two or more countries then the other two would join in to help. Austria and Germany were true to their word, but Italy was a snake, trying to find ways around the agreement and avoid the conflict.
Added to timeline: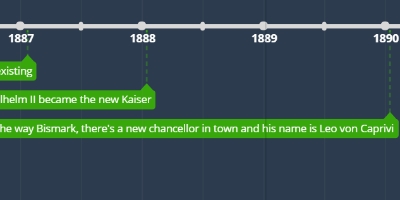 Causes of World War One
The years are accurate, but the dates... not so much.
Date: