dec 31, 1870 - End of Franco-Prussian War German empire was a thing
Description:
Led by Chancellor Otto von Bismark, the Prussians fought three wars to gain land and to become the dominate germanic state rather than Austria. The last war was against France in which France got destroyed.
Added to timeline: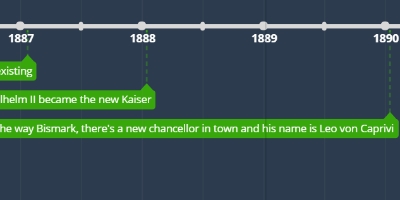 Causes of World War One
The years are accurate, but the dates... not so much.
Date: