apr 10, 2010 - Deepwater Oil Rig Explodes
Description:
Major Event 1: The largest marine oil spill in history was created on April 10 when the Deepwater Horizon oil rig, operated by British Petroleum, exploded due to a surge of natural gas which travelled up into the platform of the rig and ignited. There were 11 casualties and 17 injuries, but even more worrying is the impact it had on the surrounding Gulf of Mexico. Anywhere from 1000 to 60000 barrels of oil per day leaked into the Gulf, and by July 12, more than 4.9 million barrels of oil had leaked from the oil well. The massive amount of oil washed upon various beaches and endangered a large amount of marine life in the area.
Added to timeline: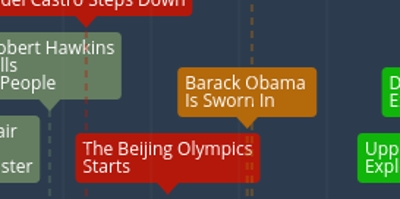 History Of My Lifetime- Akshath Murali
For Mr. Espinosa's American History class, 2017.
Date:
Images: