jan 1, 1200 - Caernarfon Castle, Gwynedd, Wales (United Kingdom)
Description:
1. Who built Caernarfon Castle and why?
- King Edward I
- Part of campaign to subdue Wales
2. What is significant about its location? What are some of the defensive features found here?
- Strategic defensive location on coast and alongside river
3. How does the architecture reference other older defensive structures?
- Curtain walls and towers
- murder holes
- arrow slits
- crenellations
- moat
Added to timeline: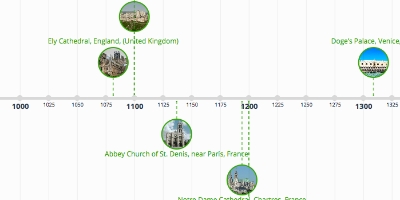 Arch 250 Klein Exam 1 Timeline
Timeline of Prof. Klein Architecture Survey 2
Date:
Images: