jan 1, 1446 - King's College Chapel, Cambridge, England (United Kingdom)
Description:
1. What type of building is this? Who paid for its construction?
- Late Gothic masonry construction
- Henry VI and Henry VIII
2. How would you describe its plan? How does its plan and interior design reflect its function?
- A rectangle, very simple, with perpendicular tracery and large windows
- Good acoustics
3. What are the characteristics of the English Perpendicular Style seen in King's College Chapel? How does it compare to the Rayonnant Style of the Sainte-Chapelle in Paris?
- Emphasis on verticality, very simple rectangular structure
- Similarities: tall windows, similar long structure
Added to timeline: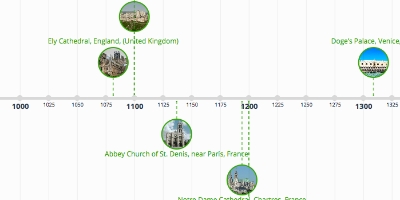 Arch 250 Klein Exam 1 Timeline
Timeline of Prof. Klein Architecture Survey 2
Date:
Images: