aug 12, 1887 - Erwin Schrodinger
Description:
-Was born in Vienna, Austria.
-He developed the electron cloud model.The probability of the finding the electrons in the orbitals are sometimes referred to as lobes.
-The experiment he performed was using the newly invented particle accelerators and particle detectors opened up a new age of "particle physics."
-Received the Nobel Peace Prize for the work he accomplished.
Added to timeline: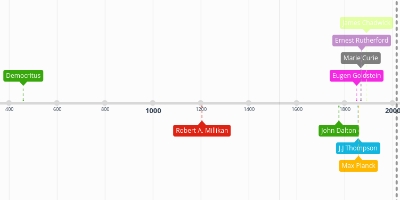 Chemistry Timeline
Development of the Atmoic Theory, www.abcte.org/files/previe...
Date: