aug 15, 1892 - Louis de Broglie
Description:
-Was born in Dieppe, France.
-His findings that helped the atomic theory was that he predicted the wave nature of electrons.
-His experiments indicated that the electron must move around a nucleus and that, for reasons then obscure, there are restrictions on its motion.
-In addition to winning the Nobel Prize for Physics, de Broglie received, in 1952, the Kalinga Prize.
Added to timeline: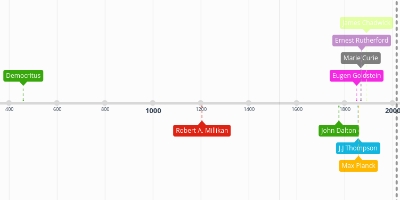 Chemistry Timeline
Development of the Atmoic Theory, www.abcte.org/files/previe...
Date: