nov 7, 1867 - Marie Curie
Description:
-Was born in Warsaw, Poland.
-She contributed to the atomic theory by finding that radioactivity does not depend on how atoms are arranged into molecules, but actually it comes together inside the atoms themselves.
-The experiment she did to prove this was that she tested to see if elements were emitted with strange energy.
-Another important discovery she made in science is that she found two new elements called Radium, and Polonium.
Added to timeline: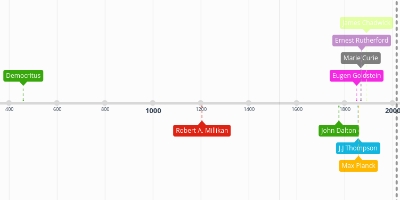 Chemistry Timeline
Development of the Atmoic Theory, www.abcte.org/files/previe...
Date: