oct 20, 1891 - James Chadwick
Description:
-Was born in Bollington, United Kingdom.
- He discovered the neutron in atoms.
-The experiment he did to find this subatomic particle was by using a neutron chamber in his experiments.
-He also wrote the final draft of the MAUD Report, which inspired the U.S. government to begin serious atomic bomb research efforts.
Added to timeline: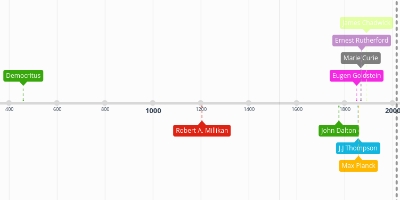 Chemistry Timeline
Development of the Atmoic Theory, www.abcte.org/files/previe...
Date: