sep 6, 1776 - John Dalton
Description:
-Was born in Cumbria, United Kingdom.
- His Atomic Theory:
1. Matter is made up of atoms that are indivisible.
2. All atoms of an element are identical.
3. Atoms of different elements have different weights and chemical properties.
4. Atoms of different elements combine in simple numbers to form compounds.
5. Atoms can not be created or destroyed.
-The experiment he performed was the first attempt to describe all matter by way of atoms and their properties in a way that was complete.
- Has a big impact on findings in color blindness.
Added to timeline: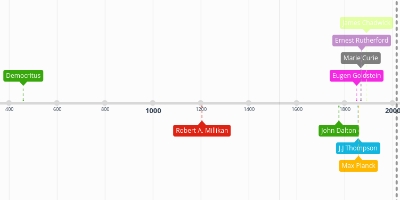 Chemistry Timeline
Development of the Atmoic Theory, www.abcte.org/files/previe...
Date: