jan 1, 460 - Democritus
Description:
-Was born in Abdera, Thrace.
-Theorized that atoms were specific to the material which they composed.
-Also believed that atoms differed in size and shape.
-He did not have any experiments to prove his findings.
-His influential work involves his atomic theory of the universe, which led to his being considered the father of modern science.
Added to timeline: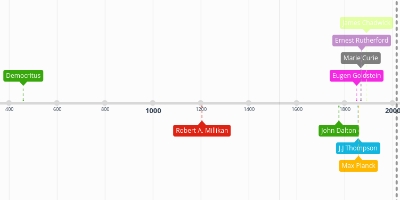 Chemistry Timeline
Development of the Atmoic Theory, www.abcte.org/files/previe...
Date: