0h 46min, mar 9, 1934 y - Yuri Gagarin
Description:
Gagarin became an international celebrity, and was awarded many medals and titles, including Hero of the Soviet Union, the nation's highest honour. Vostok 1 marked his only spaceflight, but he served as backup crew to the Soyuz 1 mission (which ended in a fatal crash). Gagarin later became deputy training director of the Cosmonaut Training Centre outside Moscow, which was later named after him. Gagarin died in 1968 when the MiG-15 training jet he was piloting crashed. The Fédération Aéronautique Internationale awards the Yuri A. Gagarin Gold Medal in his honor
https://en.wikipedia.org/wiki/Yuri_Gagarin
Added to timeline: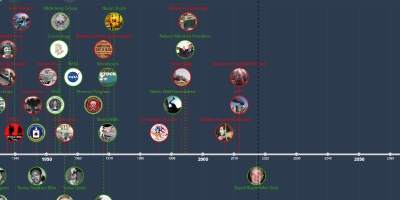 Life Through My Eyes in Time.
Trying to understand life around me in the times of now and ...
Date:
Images: