10h 17min, sep 14, 2017 y - Thompson Crossed The Police Line
Description:
At 9:40AM Thompson crosses the police line and begins to throw eggs at the EFA. Thompson hits four people before Davidson intervenes and the two argue before someone sneaks up behind Thompson and punches him in the nose. This person was never identified.
Added to timeline: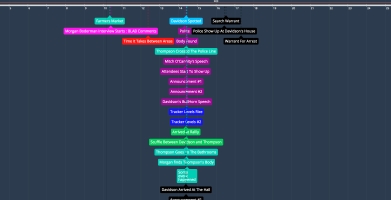 People v. Davidson
Murder Trial for Mock Trial.
Date: