9h 42min, sep 10, 2017 y - Morgan Boderman Interview Starts : BLAB Comments
Description:
On September 10th Davidson was contacting Thompson through BLAB with threatening messages such as:
1) O'Cannity followers like Thompson don't deserve to live.
2) Someone should kill idiots like you.
3) Going to O'Cannity's speech tomorrow. Rads better not show up if they know what's good for them.
Added to timeline: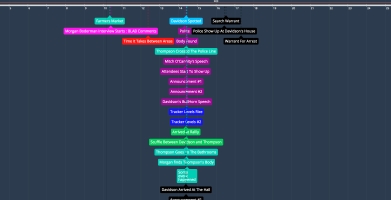 People v. Davidson
Murder Trial for Mock Trial.
Date: