nov 1, 1957 - Space Race
Description:
Soviet Sputnik II carried Laika the dog, the first living creature to go into space. The "Space Race" represented another form of competition (after the nuclear arms race) between the US and the Soviets. The Soviets got the first living creature to space yet the US were the first ones on the moon.
Added to timeline: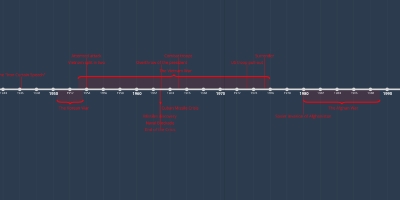 Timeline of the Cold War
A timeline representing some of the major events of the cold...
Date: