jun 18, 1954 - Guatamala Dispute
Description:
The CIA acted to protect American owned property in Guatemala when Jacobo Arbenz Guzman, president of Guatemala and communist, hatched a land reform program that took over large estates, including US territory.
The US responded by arming Guatemala with secret training camps in Nicaragua and Honduras, which soon moved in on Guatemala. Shortly after forces moved in Arbenz Guzman left office and a new dictator took his place, Carlos Castillo Armas.
Added to timeline: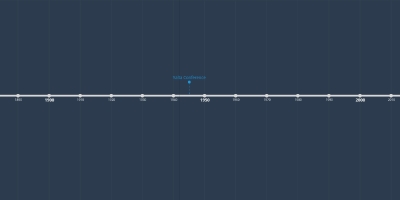 Cold War Events
Date:
Images:
Geo: