jan 1, 1812 - War of 1812

Description:
Also called the Anglo-American war, the war of 1812 was a conflict fought between the United States and the United Kingdom. The UK was fighting the Napoleonic Wars with France, setting blockades of trade and that hindered US's economy, therefore, US declared war on the UK.
In 1814, both sides were fighting tiredly. Both sides signed a peace treaty, which then was ratified in 1815. Both sides did not lose nor gain territory.
Added to timeline: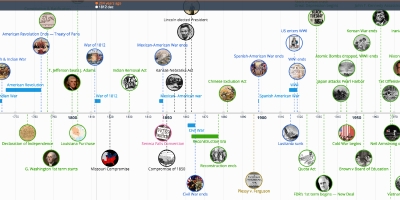 Apush
Date:
Images: