12h 59min, feb 20, 2018 y - [Heartland Payment Systems] SQL injections that cost $300 million
Description:
Heartland Payment Systems: remember that decade-old breach?
What was then the sixth-largest payments processor in the US announced back in 2009 that its processing systems had been breached the year before.
Within days, it had been classified as the biggest ever criminal breach of card data. One estimate claimed 100 million cards and more than 650 financial services companies were compromised, at a cost of hundreds of millions of dollars. Prosecutors have said that three of the corporate victims reported $300m in losses.
https://nakedsecurity.sophos.com/2018/02/19/hackers-sentenced-for-sql-injections-that-cost-300-million/
Added to timeline: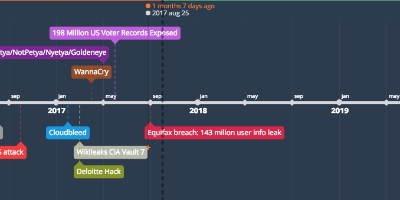 CyberSecurityAssessor.ninja
Date: