12h 58min, feb 20, 2018 y - SG most popular forum 600k user data exposed
Description:
HardwareZone Forum hit by security breach; 685,000 user profiles affected
INGAPORE: Approximately 685,000 user profiles were affected when the HardwareZone (HWZ) Forum website was hit by a security breach, the site's owner SPH Magazines said in a news release on Tuesday (Feb 20).
A suspicious post on Sunday prompted an investigation to ascertain whether a security breach had occurred, the news release said.
The probe showed that a senior moderator's account had been compromised by an unidentified hacker, and used to access the user profiles since September 2017.
"The hacker used the compromised credentials to impersonate the senior moderator to retrieve user profile data which comprised name, email address and user ID, and possible optional data fields," said SPH Magazines.
Read more at https://www.channelnewsasia.com/news/singapore/hardwarezone-hwz-security-breach-685000-user-profiles-affected-9975156
Added to timeline: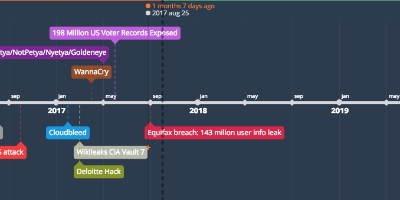 CyberSecurityAssessor.ninja
Date: