jan 1, 1789 - G. Washington 1st term starts

Description:
George Washington, who is the first president of the United States and also one of the founding fathers, started his term in 1789 and ended in 1797.
The First President of USA declares a democracy of this new born nation. George Washington was a great president, setting off a great standard for upcoming other presidents. He resigned after eight years of ruling and did not seize power and become a dictator.
Added to timeline: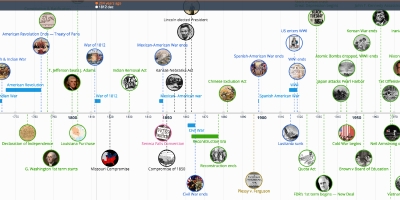 Apush
Date:
Images: