feb 19, 1945 - Battle of Iwo Jima
Description:
In early February, 1945, American marines landed on the small island of Iwo Jima. The U.S. believed the island could be captured in four days, but the Japanese citizens who lived and or worked on the island had created tunnels and strongholds deep beneath the black sands.
Troops had to go tunnel by tunnel using many things like grenades and flamethrowers to flush out the strongholds. The island finally fell at the end of March. One in every three U.S. marines were killed (5,885) or wounded (23,573). This is known as one of the least costily battles in history.
Added to timeline: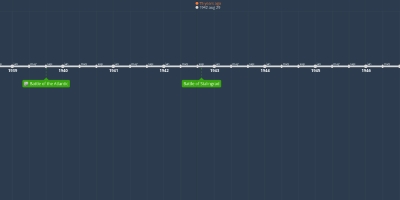 World War 2 timeline
Date:
Images: