jan 1, 450 BC - The Twelve Tables
Description:
The establishment of the Twelve Tables was the first attempt by the Romans to establish a code of laws. Interestingly, it also is the oldest surviving piece of literature of the Romans.
TABLE I Procedure: for courts and trials
TABLE II Trials, continued.
TABLE III Debt
TABLE IV Rights of fathers (paterfamilias) over the family
TABLE V Legal guardianship and inheritance laws
TABLE VI Acquisition and possession
TABLE VII Land rights
TABLE VIII Torts and delicts (Laws of injury)
TABLE IX Public law
TABLE X Sacred law
TABLE XI Supplement I
TABLE XII Supplement II
Added to timeline: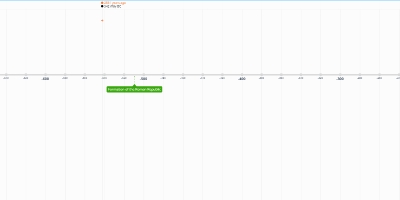 Roman Republic
By: Michael Fappiano-Puttre
Date:
Images: