jan 22, 2018 - AU: Australian Electoral Commission ditched security compliance due to tight deadlines
Description:
http://www.zdnet.com/article/tight-deadlines-lead-aec-to-ditching-security-compliance-anao/
The Australian National Audit Office (ANAO) has passed its verdict on how the Australian Electoral Commission (AEC) procured services for the 2016 federal election, and AEC cannot demonstrate it got value for money from the Senate ballot paper scanning services offered by Fuji Xerox Document Management Services, and that security in said services was lacking.
"The focus was on delivering a Senate scanning system by polling day and insufficient attention was paid to assuring the security and integrity of the data generated both during and after operation," ANAO said in its report released on Monday.
Due to the tight time frame imposed on the AEC by a confluence of factors -- recent Senate voting reforms, a double dissolution election, and a shorter timeline for the return of election writs -- the ANAO said the AEC had ditched compliance with Australian government IT security frameworks.
Added to timeline: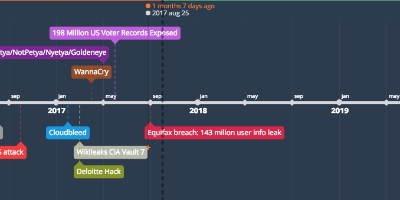 CyberSecurityAssessor.ninja
Date: