0h 53min, dec 29, 1890 y - Wounded Knee Massacre
Description:
The Wounded Knee Massacre (also called the Battle of Wounded Knee) occurred on December 29, 1890, near Wounded Knee Creek (Lakota: Čhaŋkpé Ópi Wakpála) on the Lakota Pine Ridge Indian Reservation in the U.S. state of South Dakota.
The previous day, a detachment of the U.S. 7th Cavalry Regiment commanded by Major Samuel M. Whitside intercepted Spotted Elk's band of Miniconjou Lakota and 38 Hunkpapa Lakota near Porcupine Butte and escorted them 5 miles (8.0 km) westward to Wounded Knee Creek, where they made camp. The remainder of the 7th Cavalry Regiment, led by Colonel James W. Forsyth, arrived and surrounded the encampment. The regiment was supported by a battery of four Hotchkiss mountain guns.
https://en.wikipedia.org/wiki/Wounded_Knee_Massacre
Added to timeline: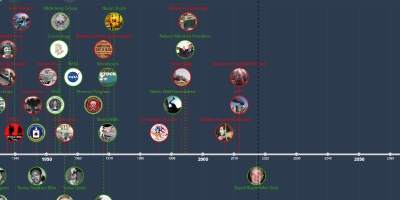 Life Through My Eyes in Time.
Trying to understand life around me in the times of now and ...
Date:
Images: