1h 4min, aug 15, 1969 y - Woodstock
Description:
The Woodstock Music and Art Festival was a rock music festival at Max Yasgur's 600 acre (2.4 km²) dairy farm in the town of Bethel, New York from 15–18 August 1969. It might be the most famous rock concert and festival ever held. For many, it showed the counterculture of the 1960s and the "hippie era".
Hippies at the festival
Many of the most famous musicians at the time showed up during the rainy weekend, as can be seen in a 1970 movie, Woodstock. Joni Mitchell's song "Woodstock", about the event, also became a major hit song for Crosby, Stills, Nash & Young. In recent years, a number of attempts were made to recreate it, but the original Woodstock festival of 1969 has proven to be legendary.
https://simple.wikipedia.org/wiki/Woodstock_Festival
Added to timeline: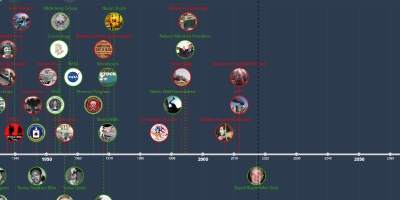 Life Through My Eyes in Time.
Trying to understand life around me in the times of now and ...
Date:
Images: