nov 7, 1862 - Removal of the Dakota survivors.
Description:
Alexander Ramsey ordered that the " The Sioux Indians of Minnesota must be exterminated or be driven forever beyond the borders of the state." So 1600+ Dakota people march from the Lower Sioux Agency to Fort Snelling. While they were marching angry settlers attacked them.
Added to timeline: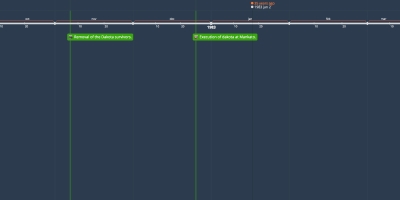 ilhans timeline
U.S.- Dakota war of 1862.
Date:
Images: