aug 19, 1862 - First strike of New Ulm.
Description:
The men of Ulm heard about the attacks, so then they builded a barricade in the center of the town. 100 Dakota people fought, and around 2 hours of hard fighting, torrential rain started pouring therefore Dakota had to break off the attack. News got out St. Pauls governor Alexander Ramsey, and he sent out Henry sibley.Henry gathers some people, and they all head out to the valley in pursuit of Dakota.
Added to timeline: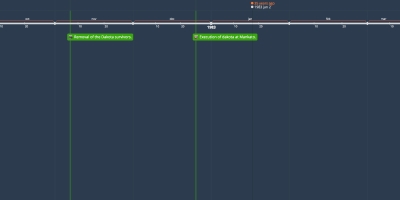 ilhans timeline
U.S.- Dakota war of 1862.
Date:
Images: