jul 1, 1898 - Battle of San Juan Hill
Description:
This was the decisive battle in the invasion of Cuba. Lead by Theodore Roosevelt's "Rough Riders" and Colonel Leonard Wood, the US was able to win in a land right by Santiago, a major Cuban city.
Added to timeline: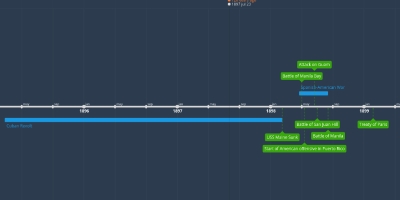 Dylan Hogan Spanish-American War Timeline
If you click on each event there is a brief description for ...
Date: