0h 27min, aug 26, 1910 y - Mother Teresa
Description:
In 1950 Teresa founded the Missionaries of Charity, a Roman Catholic religious congregation which had over 4,500 sisters and was active in 133 countries in 2012. The congregation manages homes for people dying of HIV/AIDS, leprosy and tuberculosis; soup kitchens; dispensaries and mobile clinics; children's- and family-counselling programmes; orphanages, and schools. Members, who take vows of chastity, poverty, and obedience, also profess a fourth vow: to give "wholehearted free service to the poorest of the poor"
https://en.wikipedia.org/wiki/Mother_Teresa
Added to timeline: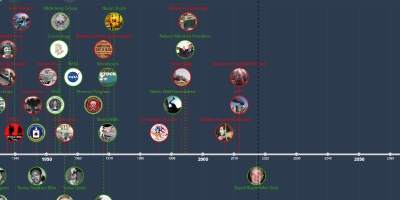 Life Through My Eyes in Time.
Trying to understand life around me in the times of now and ...
Date:
Images: