1h 37min, apr 17, 1837 y - J. P. Morgan
Description:
John Pierpont Morgan Sr. (April 17, 1837 – March 31, 1913) was an American financier and banker who dominated corporate finance and industrial consolidation in late 19th and early 20th Century United States.
In 1892, Morgan arranged the merger of Edison General Electric and Thomson-Houston Electric Company to form General Electric. He was also instrumental in the creation of the United States Steel Corporation, International Harvester and AT&T.
https://en.wikipedia.org/wiki/J._P._Morgan
Added to timeline: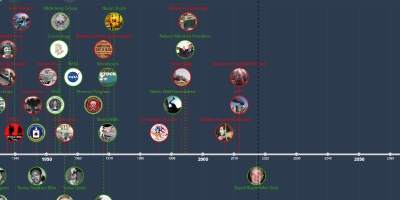 Life Through My Eyes in Time.
Trying to understand life around me in the times of now and ...
Date:
Images: