aug 19, 1862 - First Dakota attack on New Ulm
Description:
The people of New Ulm heard about the attacks and began to build walls around the town. 100 Dakota soldiers attacked the town, and fought for two fierce hours. They retreated at 5:00 because of the rain. Henry Sibley's troops head up the valley in pursuit of them.
Added to timeline: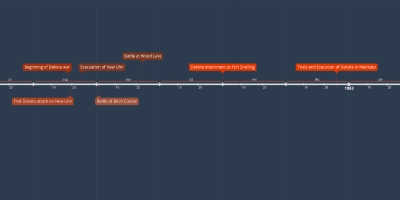 Dakota War- MN studies, Ella Mevissen
Events of the Dakota war!
Date:
Images: