aug 18, 1862 - Beginning of Dakota war
Description:
Life on the reservations is getting harder and harder for the Dakota. They attacked the Lower Sioux Agency on the morning of August 18, killing settlers and government officials. Most Dakota chose not to fight, but those who did were mostly young men.
Added to timeline: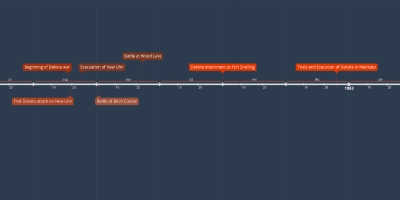 Dakota War- MN studies, Ella Mevissen
Events of the Dakota war!
Date:
Images: