aug 19, 1862 - U.S.-Dakota War, First Strike on New Ulm
Description:
The men of New Ulm Builded barricades
In the center of there town, and by 3:00 the Dakota attacked the town After almost two hours of fierce fighting, the Dakota break off the attack due to torrential rains. After word had spread around Governor Alexander Ramsey ordered Col. Henry Sibley to attack the Dakota. Most of the troops were untrained civilians.
Added to timeline: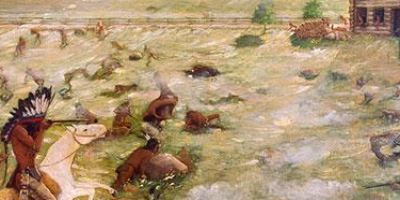 Dakota War time line
Date:
Images: