jun 6, 1945 - operation overlord
Description:
who:the allies invasion
where: German-occupied Western Europe
when:1944
sniganficants:Basically, it was the end of German rule in those countries and a race to Berlin that the Americans lost. Overall, the significance was the foothold that the Allies gained in occupied Europe, especially after Operation Husky failed. It meant that it would be possible to liberate France, Belgium, Denmark, Luxembourg, and The Netherlands.
Added to timeline: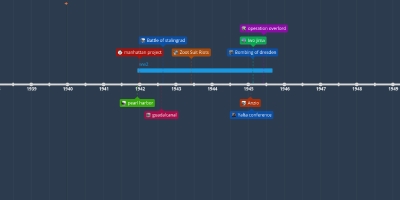 World War 2
Date:
Images: