1h 4min, oct 4, 1957 y - Sputnik 1
Description:
The Sputnik rocket was launched on 4 October 1957 at 19:28:34 UTC (5 October at the launch site[1]) from Site No.1 at NIIP-5. Telemetry indicated that the strap-ons separated 116 seconds into the flight and the core stage engine shut down 295.4 seconds into the flight. At shut down, the 7.5 tonne core stage with PS-1 attached had attained an altitude of 223 km (139 mi) above sea level, a velocity of 7,780 m/s (25,500 ft/s) and velocity vector inclination to the local horizon of 0 degrees 24 minutes. This resulted in an initial orbit of 223 kilometres (139 mi) by 950 kilometres (590 mi), with an apogee approximately 500 kilometres (310 mi) lower than intended, and an inclination of 65.1 degrees and a period of 96.2 minutes.
https://en.wikipedia.org/wiki/Sputnik_1
Added to timeline: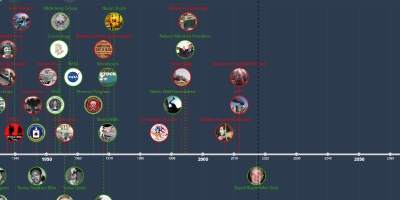 Life Through My Eyes in Time.
Trying to understand life around me in the times of now and ...
Date:
Images: